Interesting Links
---

The world's best instant messaging system.
---

The home of cricket on the internet!
---

This one's got everything - e-mail, web space, exam preparation.
---

One-stop-site for all your needs.
---
Send electronic greeting cards to loved ones.
---

Free e-mail and lots more.
---

Keep track of your school/college chums.
---

Check out the news here.
---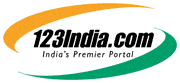 Cricket - live scores, news and views.
---

Visit Harkishin Nachnani's site.

Click here for Chirag Roy's page.

Visit the Bombay Scottish School site.

Visit Naveen Jayasundaram's cricket page.

Visit Arun Narayanan's page on Project Tiger.

Check out Ranjit Chawla's World Cup Cricket page.

Click here for a Tendulkar treat from Kaushal Vaidya.

Visit Meher Shah's page for lots of goodies and info on F1 Racing.
---
---